Maximum functionality meets a sophisticated, fluid design
Curvo Easel is inspired by mid-century chairs with thin metal legs, helping to create a clever and aesthetic design solution for a modern and versatile space.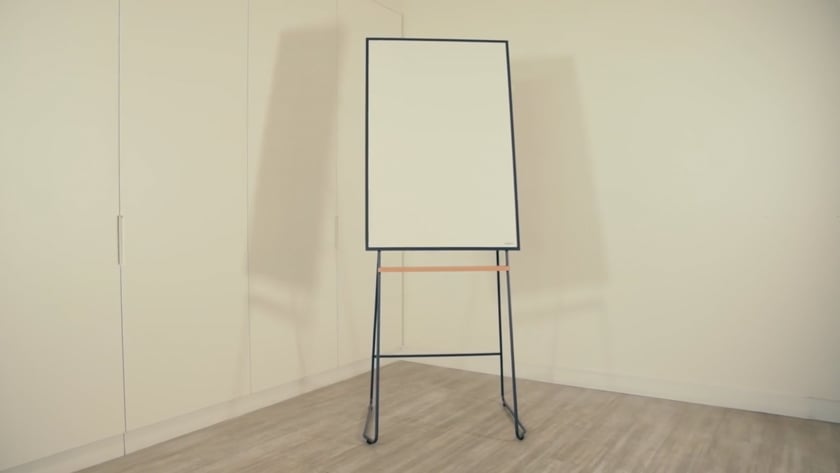 Frame: Painted Aluminum
Surface: Magnetic/Writable Ceramic
Board: Poplar Tray Birch Plywood
Tray: Beechwood
Legs: Painted Steel
Maximum in stability, functionality and quality for the most demanding use. Very easy to mount. Beechwood tray included for holding dryerase markers and erasers.
Elegant frame with thin and clean corner finishing, available in Anthracite or White painted aluminium. Robust construction with curved painted steel legs.
Revolving board Curvo is an intelligent practical solution regarding mobility, quality, durability and comfort, with wood details.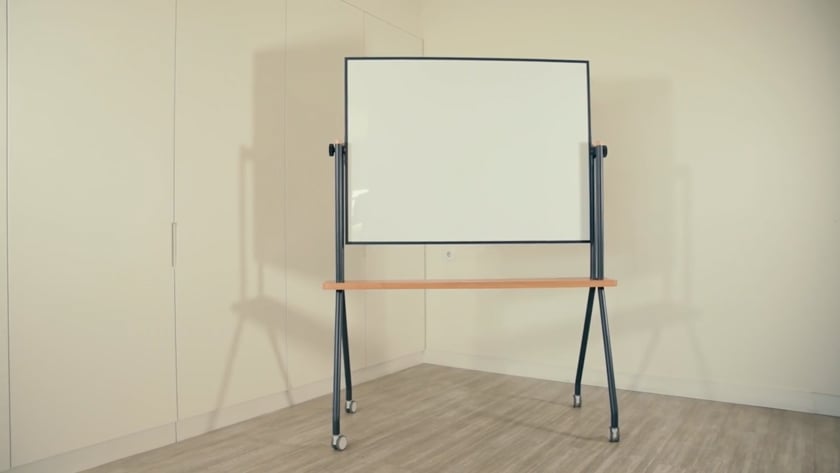 Frame: Painted Aluminum Frame
Surface: Magnetic/Writable Ceramic
Legs: Painted Steel w/4 Locking Casters
Tray: Beechwood
Double-sided mobile whiteboard with two magnetic ceramic writing surfaces, with robust metal rounded legs, brings character to your collaborative workspace.
The Curvo Wall Board has a superior magnetic glass surface. With simple and elegant frame lines, the wall board performs better and has a sleeker look and feel. This board contains the finest glass for a superb writing experience.
Size Options:
inches
41 x 27.5 x .62
47.24 x 35.43 x .62
47.24 x 47.24 x .62
59 x 47.24 x .62
70.86 x 47.24 x .62
94.49 x 47.24 x .62
---
*Custom sizes available
* Subject to minimum quanities
w x h x d
mm
1040 x 700 x 16
1200 x 900 x 16
1200 x 1200 x 16
1500 x 1200 x 16
1800 x 1200 x 16
2400 x 1200 x 16
Frame: Painted Aluminum Frame, White or Anthracite
Surface: Ultra-Thin Superior Magnetic Glass
Easy to Hang: Hidden S Profile System
The ultra-thin surface is lightweight, non-porous bendable glass, scratch and abrasion resistant. Superb surface, incredibly smooth and virtually free of defects.
Robust structure composed by Polypropylene (PP) Honeycomb that provides efficient and optimum mechanical performance, delimited by an elegant and clean aluminium frame.